The Power Ranger star has sadly passed away at the age of 49, but very little is spoke about his love for the automobile, two and for wheels included.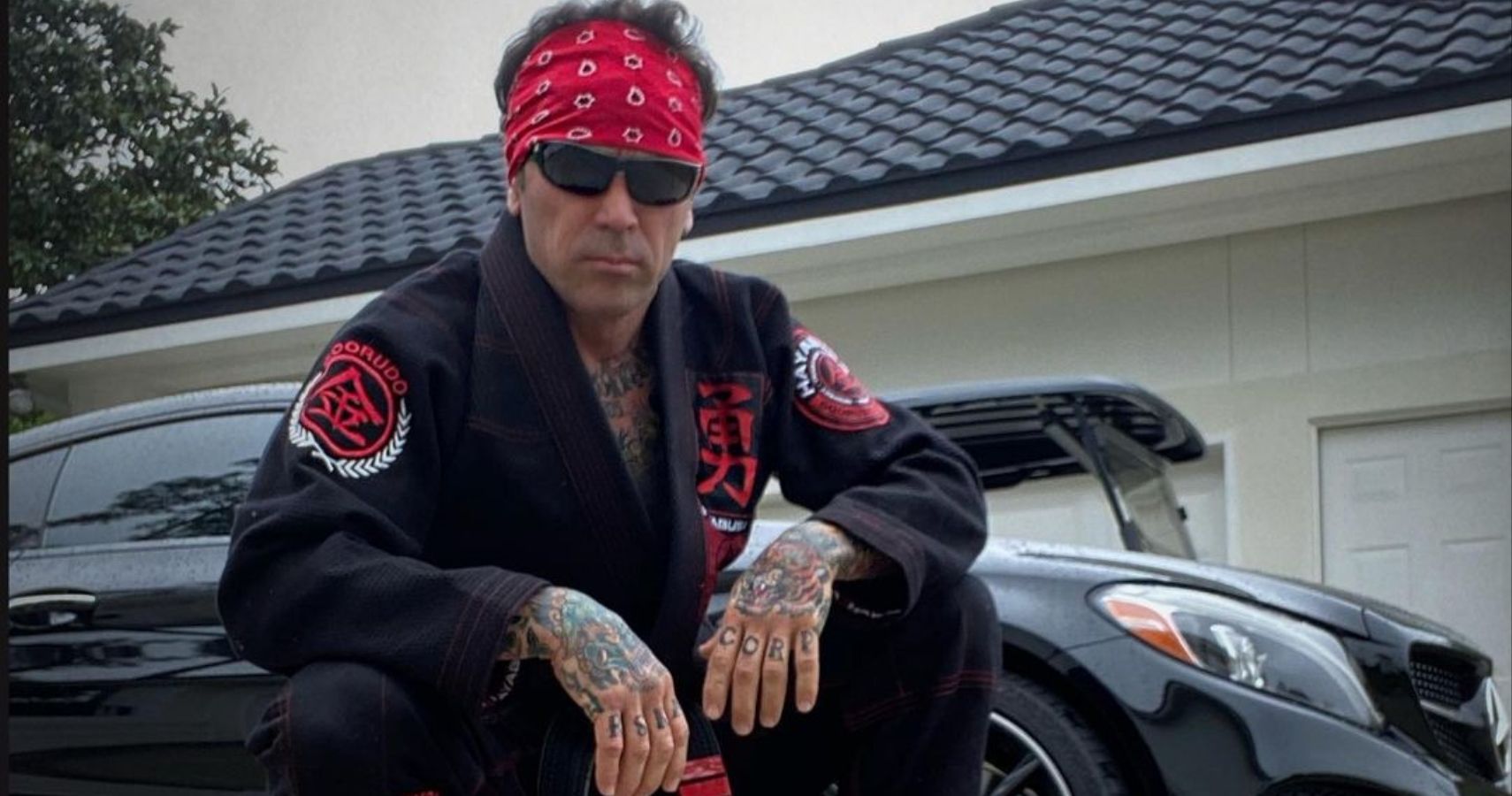 The Power Rangers is one of the most successful kids TV shows of all time. They launched back in 1993 on Fox Kids, and it did not take long before the show became hugely popular among kids and the franchise has continued on for decades, in various iterations and adaptions. One of the first Power Rangers was that of Jason David Frank, who originated the role of Tommy Oliver in the first series and who made regular returns to the series, and he became a favorite with the fans.
The sad news however on the 21st November 2022 was that the star had passed away tragically at the age of just 49. The death of Frank was sudden and saddening to many, and he was also a man that loved his cars and automobiles. Frank like many high profile celebrities had his own incredible personal collection including cars from Mercedes-Benz, and he loved to showcase them across social media and just enjoy them in general. To mark his career we are going to have a look at some of the vehicles he has owned throughout his lifetime.
RELATED: 10 Things We Love About The Mercedes-Benz AMG EQS Sedan
A Career In Cars And Bikes In A Stunning Collection
Frank would post some parts of his collection on his social media channels, most notably Instagram, where he had over 741,000 followers. One vehicle that has appeared on his Instagram page multiple times is a rather wild Harley-Davidson, that is custom-built by Roman Blum at RB Customs, a custom bike builder. The bike is a stunning machine in its very clean and all-black livery, and the white-wall wheels are a real good compliment to the black color of the motorcycle. There are plenty of posts on the bike on his social media channels.
Frank clearly loved the bike is it is one of the vehicles that has appeared across his social media channels the most. Bikes are not the only thing he loves though. Appearing on his Instagram page is also shots of his Mercedes-AMG GT S, finished in a stunning red and a vehicle in which he has taken a few shots of as well. This ranges from stills of his rather incredible looking Mercedes, to the odd clip of the car including one where he drives over the camera for a post on his Instagram page. The GT S is certainly a popular choice.
High Octane Machinery For A High Octane Character
Frank has been seen with various cars that probably aren't his on his Instagram page too, including an armored Humvee that would certainly draw attention to you if you were in that on the streets! Frank also has spent a lot of his time signing model cars for fans, such as the Green Ranger car, a 2002 Honda NSX Type-R, one of the most popular cars to come from Honda and Japan. He ran a giveaway earlier in 2022 for the car and this particular model is a remote control one that no doubt pleased one fan.
Frank like many Americans also has a pickup truck. One of the Instagram posts on his page showcases his Chevrolet Silverado, in a similar all-black color to that of his Harley-Davidson. A photo on his Instagram from 2021 shows the truck with a black motorcycle in the back as he heads to LA, and it's certainly a unique and interesting way to get your motorcycle across the country. We don't know what year or particular trim level the Silverado is, but we can be sure that a high octane star like Frank took it to the next level.
Mercedes Is A Popular Choice For The Power Ranger
It would appear that Mercedes cars were certainly a popular choice for the Power Ranger star. In a post on Instagram again about his martial arts, we see him in front of a black Mercedes-Benz, though we don't get a really good look at the car. He has owned his Mercedes GT S since 2019, but it's not certain when he took delivery of this black one. He isn't flashing his entire collection on Instagram, but it's clear that he loves a high performance car or bike, and Frank had quite the collection.
RELATED: How The U.S Govt Helps You Write-off A Mercedes-Benz G-Wagon As A Tax Deductible
A Huge Loss For The Entertainment World
Frank's loss is a huge one for the entertainment world, and his manager has described him as a "wonderful human being". Frank was always known for his role as the Green Power Ranger and the White Power Ranger, and appeared in various spin-offs such as Power Ranges Megaforce and Power Rangers Ninja Steel. With a black belt in karate, he was an incredibly talented individual and also had experience in other martial arts such as Taekwondo and Jiu-Jitsu plus he taught martial arts and co-founded the Rising Sun Karate. He is survived by two sons and two daughters.
Source: Jason David Frank Instagram

https://www.hotcars.com/power-ranger-jason-david-franks-life-in-cars/