If there's one story I'll settle into with a good cup of spiked caffeine, it's a bike build whose mother brand has tossed her to a random shop with no operative other than to 'build the ultimate bike.'
That's a lot of wiggle room.
Today, the brand is none other than Royal Enfield, an India-based brand who's seen some pretty strong Q4 success figures, thanks to the campaign that punted out the Hunter 350 (as well as some partnerships in the pipeline). 
The shop chosen for the task of pimping out their iconic Himalayan? MotoExotica – and apparently, the bike's profile sports a lighter weight, handles better, and sports a new rally-happy skin.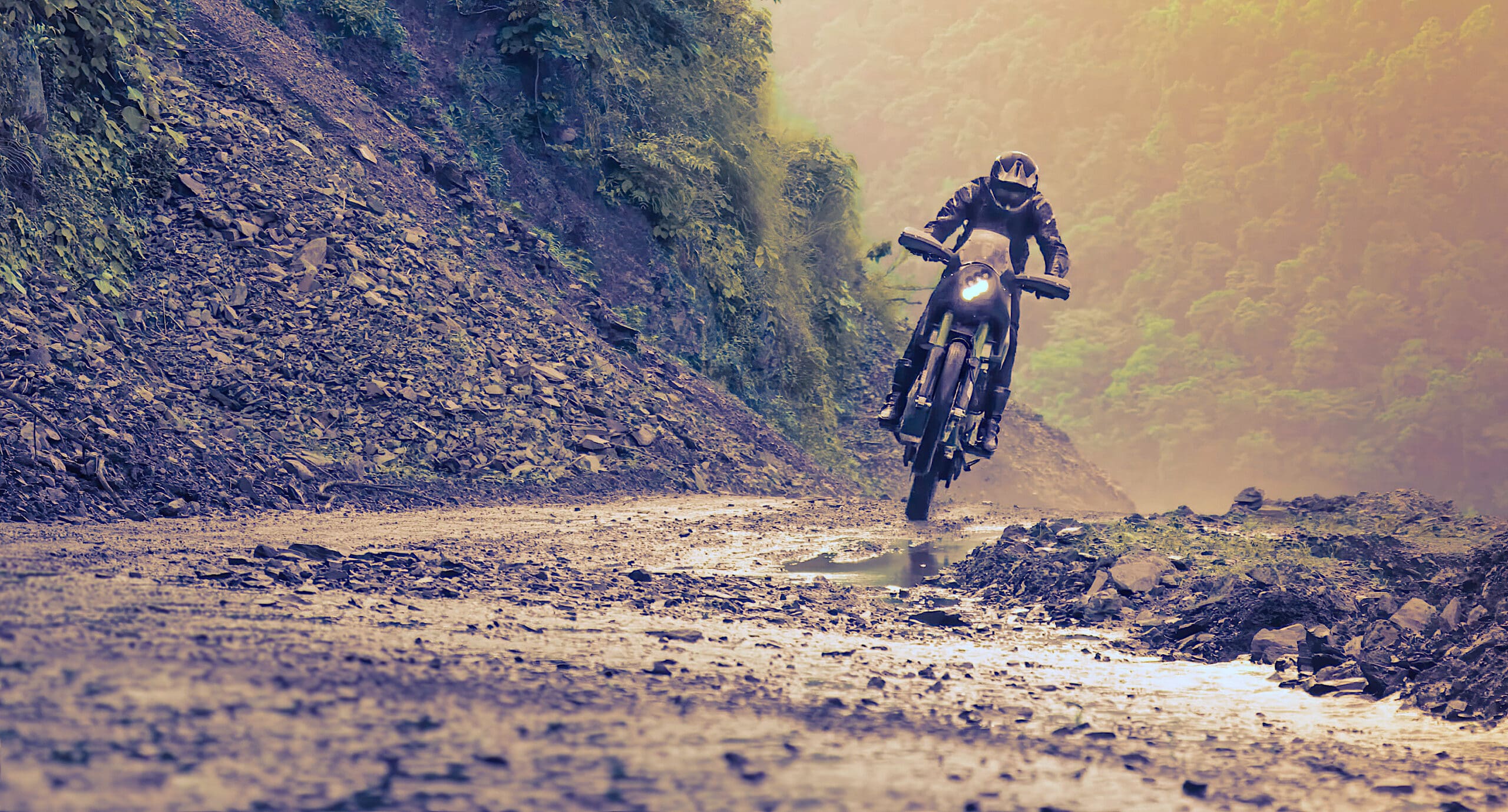 Of course, to do this, founder and owner Arjun Raina had a revamp list. According to Gear Junkie, that list included improved performance without losing that signature 'Himalayan' look – rebuilding the machine with carbon fiber, then, was a must.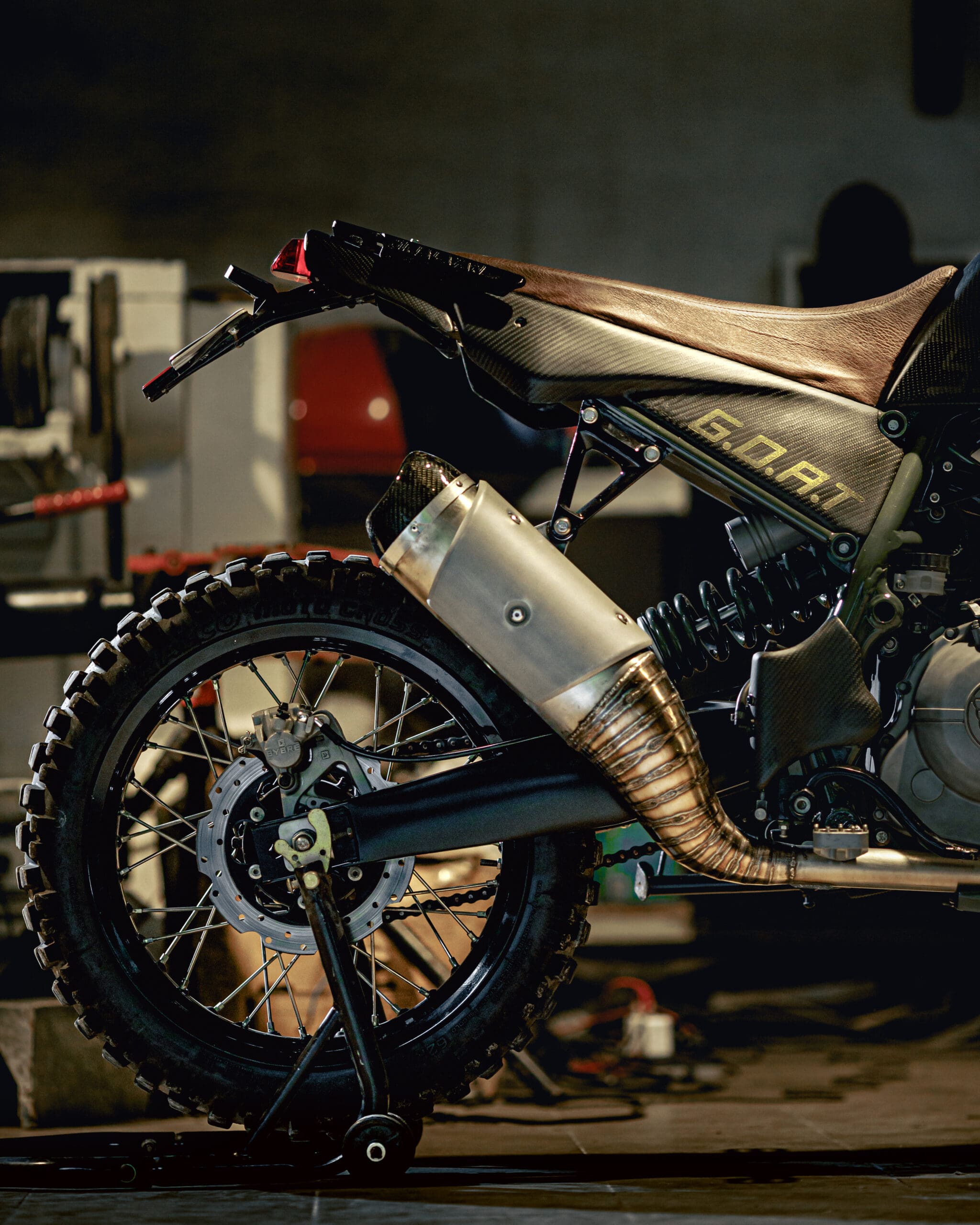 Long-travel WP suspension duties (and fully-adjustable rear), four-piston calipers with a 2.5-inch floating rotor, and a less mean lean came close after, accompanied by rally wheels, wider bars, a neat custom swingarm and a fuel tank finished with the contours of a topographical map of Mount Everest.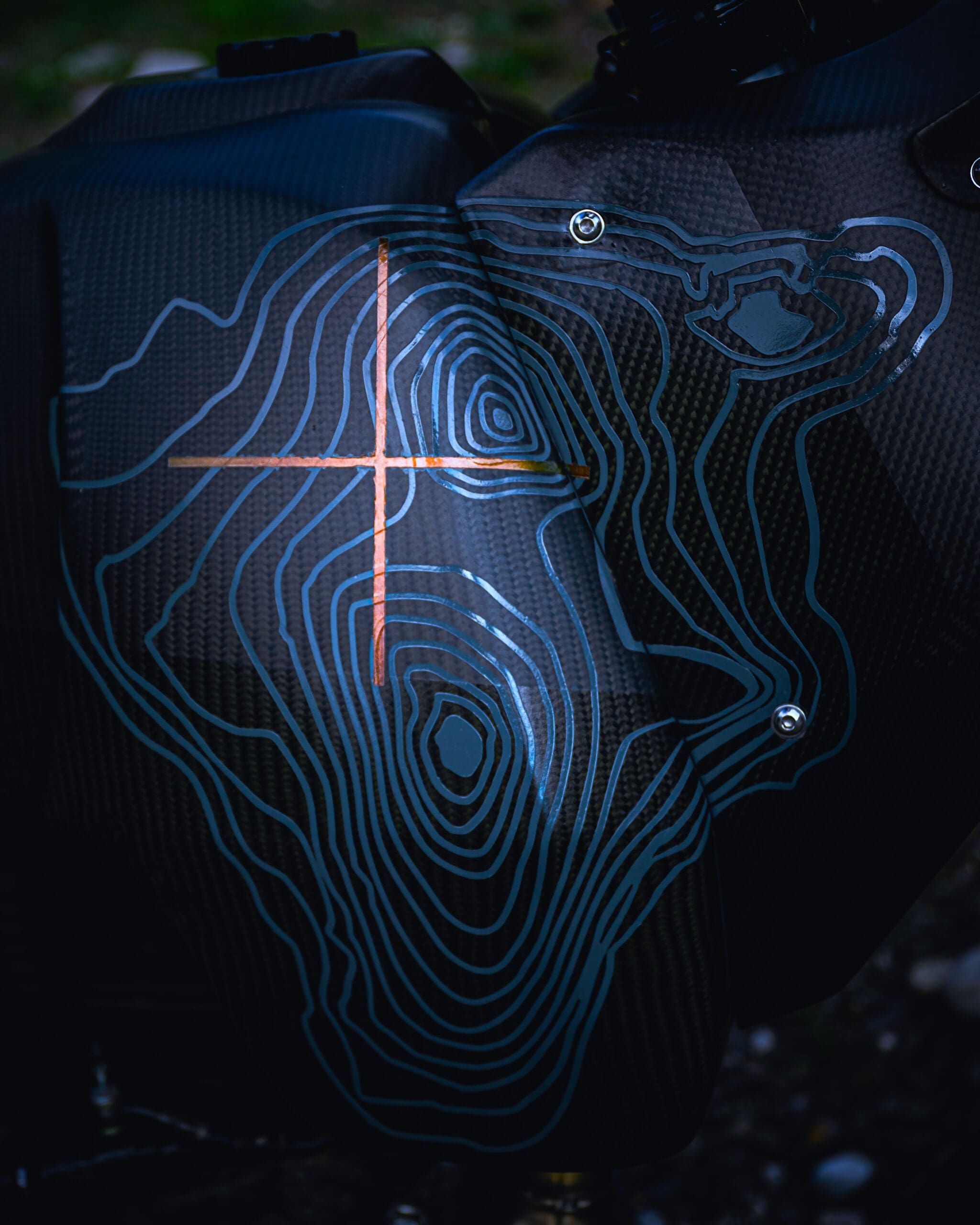 "Today if you imagine a lightweight dual sport, the first thought that would come to mind would be made of intersecting acute angle shapes," explains Raina. 
See also

"While this strategy was tempting it would be far off from the humble Himalayan. What we wanted was a shape that would unmistakably be a Royal Enfield…it was an opportunity that we grabbed with both hands."
What do you think?
Be sure to comment below, subscribe to our newsletter for more updates, and as ever – stay safe on the twisties. 
https://www.webbikeworld.com/custom-eye-candy-motoexotica-x-royal-enfields-ultimate-himalayan/