John Cena's career isn't just confined to wrestling and acting; he also reviews his cars on a YouTube channel and an automotive show called Auto Geek. With these diverse sources of income, he presently enjoys a net worth of $80 million, with which he lives an ultra-luxurious life and possesses a plethora of earthly possessions.
With such money in hand, Cena owns a huge fleet of cars, dominated mainly by muscle cars and American classic cars, as well as a crazy number of European luxury cars. From a rare Pontiac and Plymouth to a heavily customized Rolls-Royce to a rare Mustang, John is a car enthusiast who loves spending his hard-earned money on cars with rich histories. And interestingly, he loves classic cars and supercars alike.
Related: This Is The Sickest Car In John Cena's Collection
John Cena Has A Crazy Collection Of Rare Muscle Cars
Muscle car owners will certainly agree to the fact that the "Muscle Car Era" was at its peak during the 1970s and every individual, regardless of gender, intended on buying one. Cena was born at the epilogue of the muscle car era but still managed to imbibe a decent dose of muscle car fascination when he was younger.
John Cena is a muscle car aficionado, and if you need some evidence as to why we're saying this, take a look at his muscle car collection. Being an American wrestler and one of the most popular wrestlers of all time, Cena doesn't shy away from showing off his love for "muscles" with his huge, and we mean really huge, number of muscle cars.
In fact, this 16-time world champion owns the same number of muscle cars in his garage. Currently, Cena has sixteen American muscle cars in his garage, and they certainly aren't just regular muscle cars. As Cena states, "I don't just buy them to buy them." "I buy them because I enjoy them, and every car has a story."
The garage presently has a 1966 Dodge Hemi Charger, 1969 AMC AMX, 1969 COPO Chevrolet Camaro, 1970 AMC Rebel Machine, 1969 Dodge Daytona, 1970 Buick GSX, 1970 Mercury Cougar Eliminator, 1970 Oldsmobile Cutlass Rallye 350, 1970 Plymouth Superbird, 1970 Pontiac GT Judge, 1970 Chevy Nova, 1971 Plymouth Road Runner, 1971 AMC Hornet SC/360, 2007 Dodge Charger SRT-8, and a rare 2007 Ford Mustang Saleen Parnelli Jones Limited Edition.
Cena's Fixation With American Sports Cars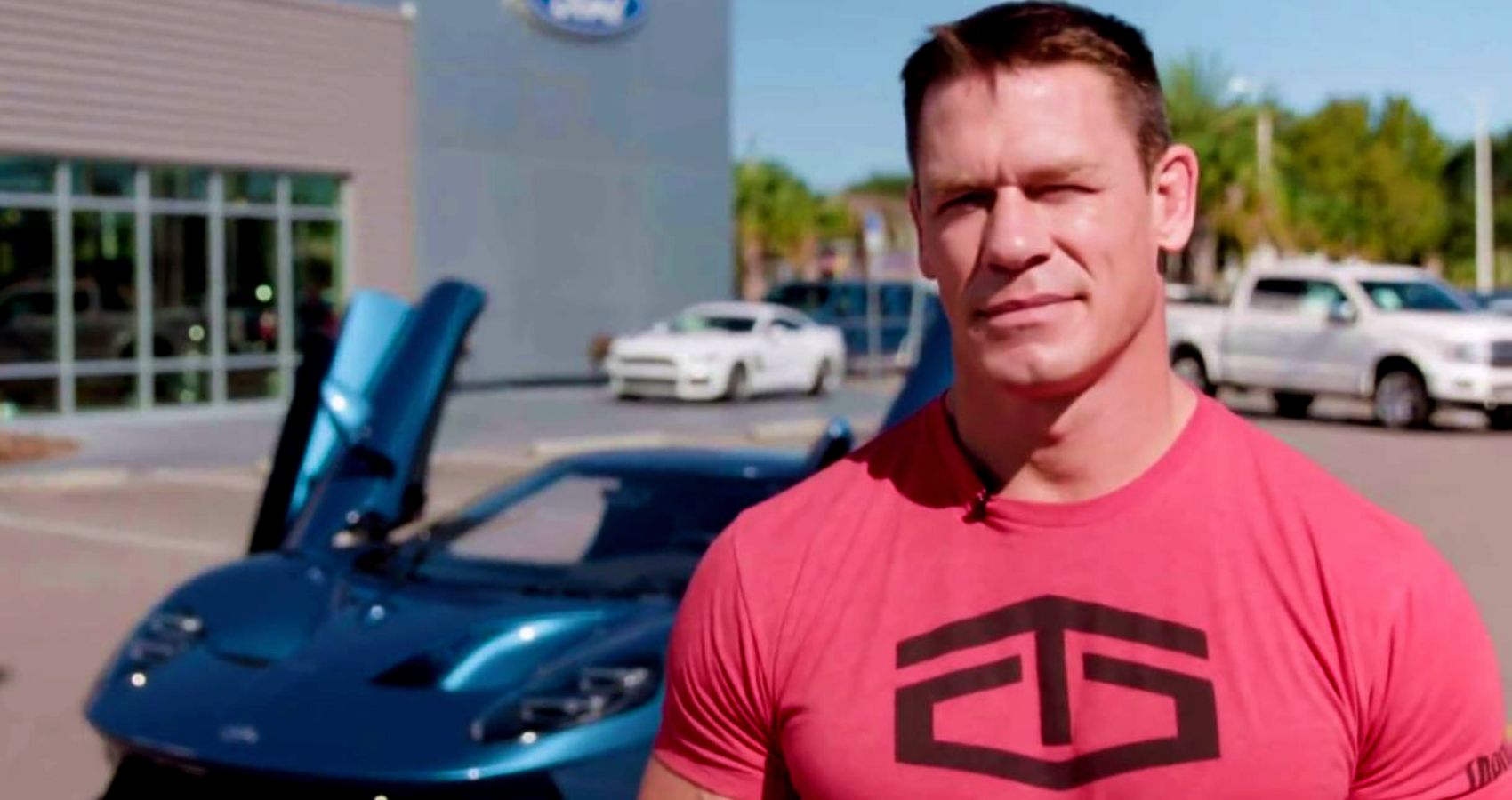 Cena not only has impressive muscle cars, but he also has an impressive collection of American sports cars, demonstrating his passion for American cars. Presently, Cena owns market-topping sports cars like a 2006 Dodge Viper, a 2009 Chevrolet Corvette ZR1, and two Ford GTs, one from 2006 and the other from 2017 which is quite infamous. Above this, he also owns a 1991 Lincoln Continental and a 1984 Cadillac Coupe Deville, which was his first car.
On top of these cars, Cena also owns a custom-made sports car made by Park Brother Concepts for the Dream Machines TV show. This custom-made sports car is based on a Chevy Corvette C7 R convertible chassis and is equipped with a 5.5-liter V8 engine capable of producing 491 horses. This custom car is inspired by a Hot Wheels car and is equipped with a set of 24-inch wheels and eight massive faux tailpipes in the rear lid for shooting flames.
You Can't See Cena But You Won't Miss His European Exotics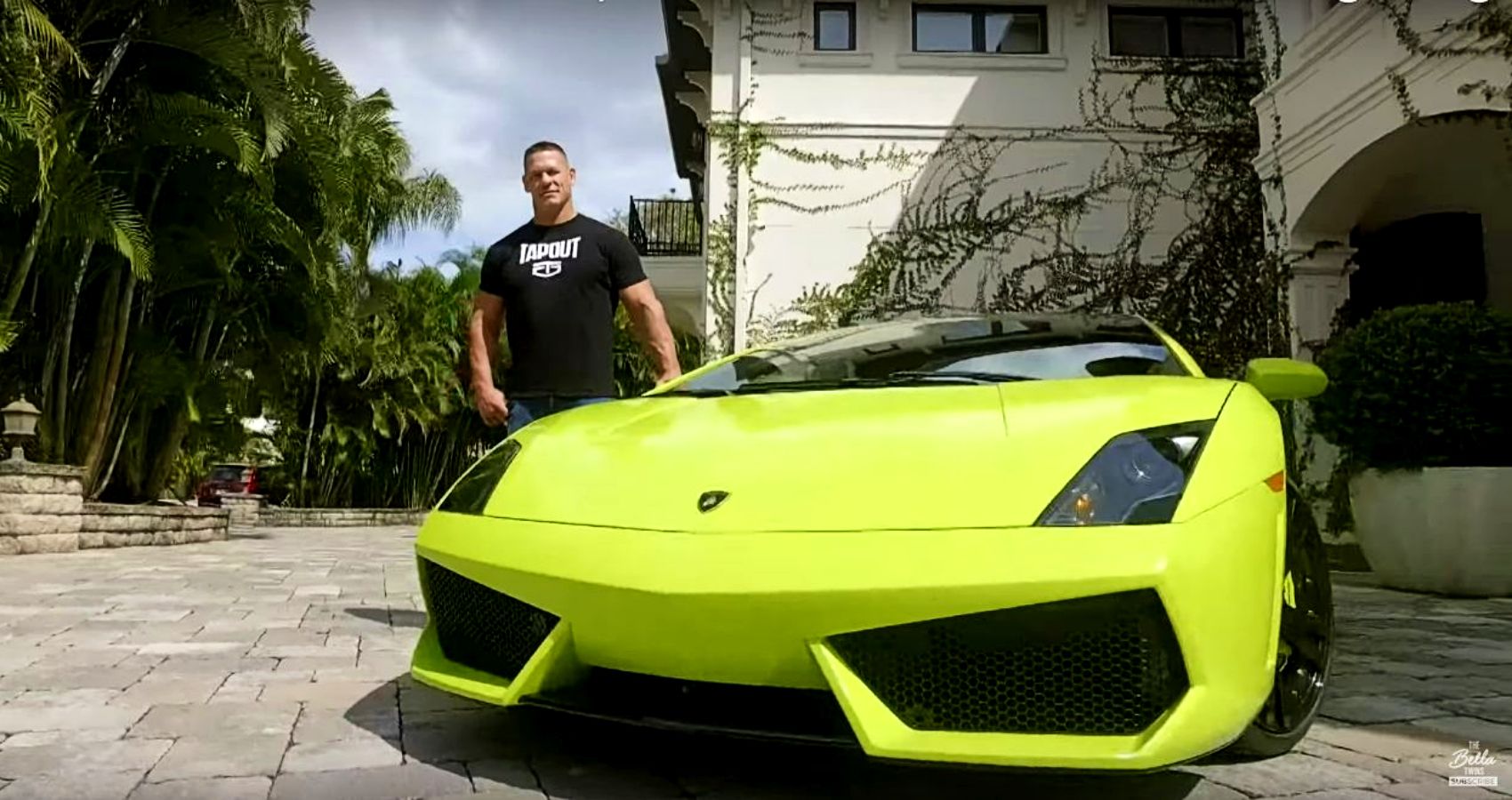 John Cena is fond of luxury cars, and his avidity towards luxury cars dates back to his first car. However, who doesn't like driving and owning a Ferrari or a Lamborghini? And John Cena, being a person with no shortage of dreams, money, or love for cars, owns a luxurious fleet of European premium roadrunners that can easily make you drool or envy such fortune.
Cena presently owns some impressive Italian sports cars like the 2004 Ferrari 360 Spider, 2007 Ferrari F430 Spider, 2008 Ferrari 612 Scaglietti OTO, 2006 Lamborghini Murcielago Coupe, 2009 Lamborghini Gallardo, and a 2013 Maserati Gran Turismo CMC Stradale. Highly popular German marvels like the 2012 Mercedes-Benz SLS AMG and the 2008 Mercedes-SLR McLaren are also part of the stable.
Cena's collection also includes a 2005 Aston Martin Vanquish S, a heavily customized 2006 Rolls-Royce Phantom and a Rolls-Royce Phantom Drophead Coupe, and a 2012 Land Rover Range Rover Autobiography Ultimate Edition.
Related: The Rock Vs. John Cena: Who Has The Better Cars?
These Are The Most Special Cars For John Cena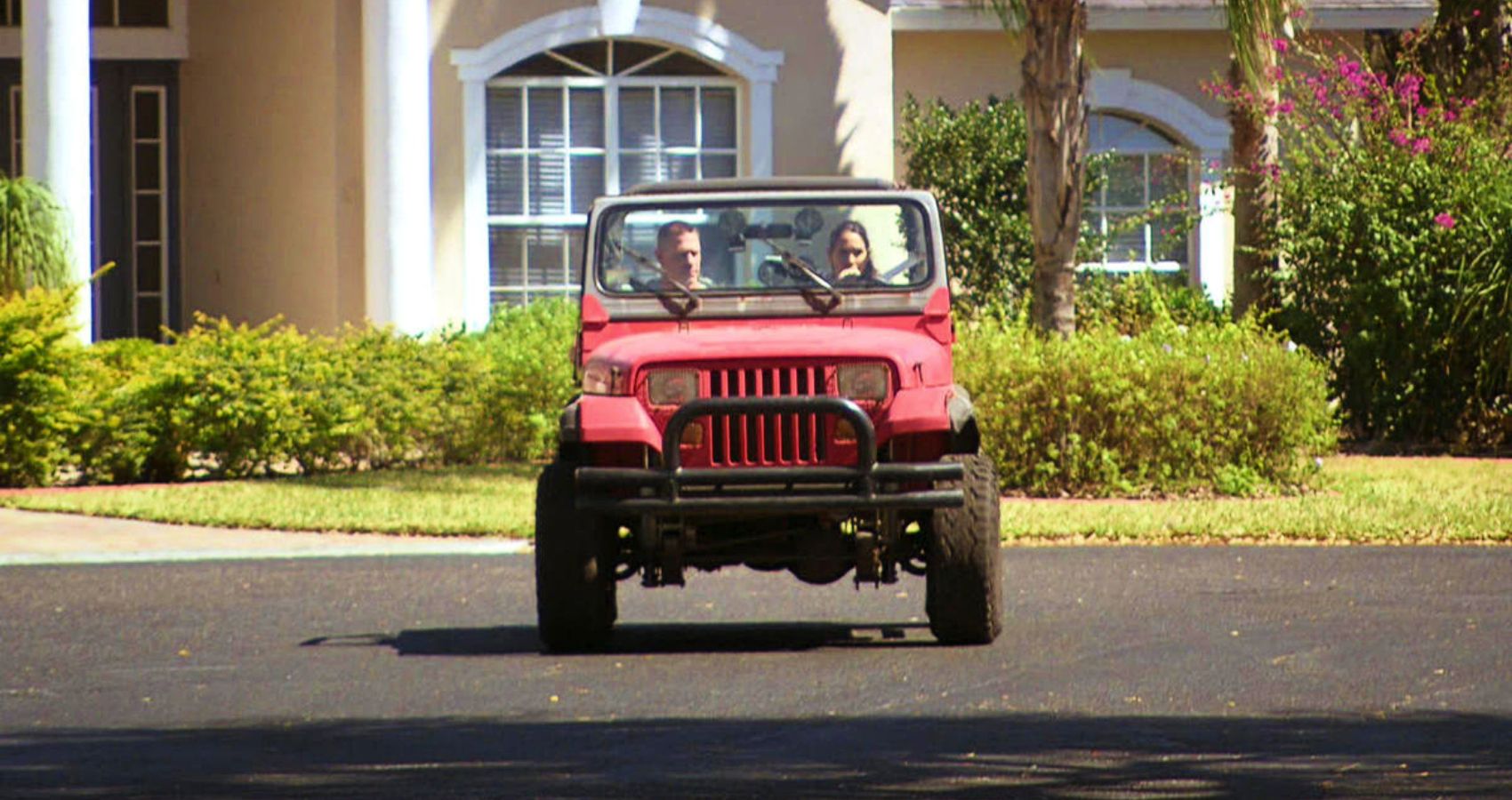 While Cena owns a staggering number of cars, some are a tad bit more special to him. Among the horses in his stable, the most special car is certainly the 1989 Jeep Wrangler, about which Cena states, "Of all the cars we have showcased, dollar for dollar, this one has given me far and away the most joy." "And this one is one I will never get rid of." He also added in this Autogeek video, "This baby is the first thing I bought when I got a little smoke for myself from the WWE,"
Aside from this, Cena also bought a 2009 Rolls-Royce Phantom Drop Head Coupe, which he boasts was the most expensive convertible when it was released, and he bought it for $500,000. John also enjoys driving this car, especially on Sundays, and calls it "Sunday best." He further adds, "This is the car that Nicole and I take out on date nights because this is the car she loves the most." Besides these cars, John also possesses a Morgan Aero and a new LS-swapped 1969 MCG GT, which he added recently in May this year.
Sources: Motorious, GQ Magazine, Ideal Media Via YouTube
https://www.hotcars.com/john-cenas-car-collection-is-absolute-madness/