The SEMA Auto Show of 2022 was one of the best editions of the show yet. There were plenty of amazing cars on show at the event, ranging from the biggest manufacturers to some of the smaller, independent companies. Toyota was on show with its GR Corolla Rally concept and the "10-second twins" Supra pairing to name just a couple of their vehicles. And we also saw the likes of the Ringbrothers at the show, with a new Chevrolet pickup truck with supercar levels of power.
Someone else who was in attendance at the show was KC Mathieu from Fast 'N Loud. He was there at the show, and showcasing something pretty epic. We saw him at the show with his amazing Ford F1 truck, something that looks pretty wild. The truck is also seen all over his Instagram page and a video from JC Fernandez on YouTube also shows off the car too, with it looking amazing on the SEMA Auto Show floor. There were plenty of custom-builds on show at the event, and this is one of the coolest there is.
RELATED: Forged 4×4's Ford Bronco Wildtrack Pegasus From SEMA 2022 Is A Badass Custom Job
Getting Personal With An Epic Ford Pickup Truck
Fernandez is able to get a good look at the truck on his YouTube channel, and it's certainly a beastly looking machine. The car has come down with KC's Paintshop, the business that Mathieu's runs, and it's obviously been a busy time for him especially around the time of the SEMA show in 2022 and 2021. Mathieu says that he comes to SEMA pretty much every for the last nine years, and this pickup truck in particular is a 1948 Ford F1 pickup that escalated from simply a patina build, to something very wild.
What it has become is a bit of a monster. The chassis was completely cut up, and it now has a Roadster Shop Revo chassis on it that Mathieu himself sectioned up to make the truck a little bit lower. Everything on this truck, except for the interior, has been all done by Mathieu at his shop. The paintwork is one of the standout features, which is something Mathieu is a genius at. The color on the truck was in fact chosen as he wanted a color that had the same feel as the color on his 1968 Chevrolet pickup truck. This color is a 1956 Porsche 356 color.
A Porsche Finish On A Ford Pickup Truck
That Porsche 356 color then had a matte clear on top of it, to help the truck be pretty but without it standing out too much. He wanted other parts of the build to do the talking for the truck. It's certainly come together pretty good, and inside the truck it is even more spectacular. The upholstery was all done by PG Auto Upholstery, someone that Mathieu works with in Texas, and it is a design from Mathieu himself but one he got the upholstery company to do.
Fernandez also touches on Fast 'N Loud and asks if he ever watches old episodes of the show, to which Mathieu replies that he does not do that. Even when he was on the show, he could not watch the show either as it would not show all of the hard work that went on behind the scenes. When it comes to the builds he most remembers, the first six or so are some of the ones that really stand out for Mathieu. After checking out the interior we get a look under the hood of this epic truck.
Plenty Of Power For The '48 Ford F1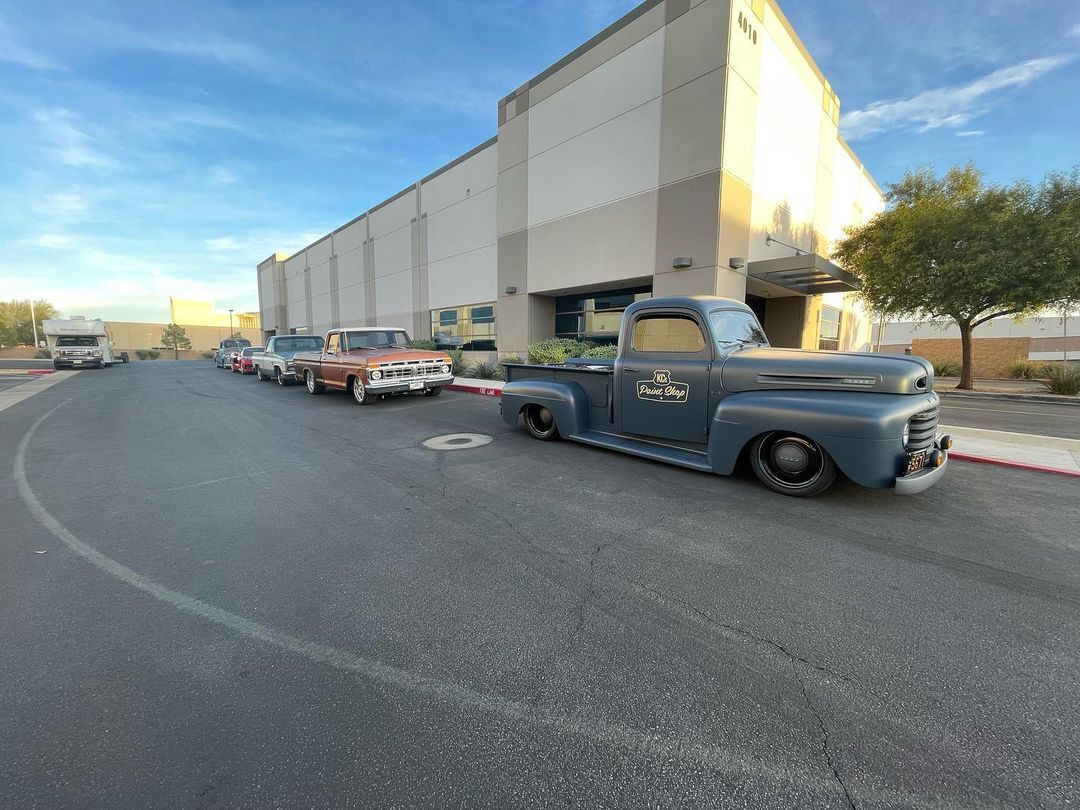 Under the hood is where a lot of the magic happens on this truck. This truck has bad intentions, which also happens to be the name of this pretty epic vehicle. Amazingly as well, this is the first truck that Mathieu ever painted, with a bit of pin-striping from his buddy Tanner, and it looks utterly incredible. The engine bay is amazingly clean, with a gold engine cover and a few other nice touches that really help to bring the truck to life. It truly is an epic build.
RELATED: Romain Grosjean Shows His Favorite Spots In Miami In His Awesome Ford Mustang
Instagram Posts Show Off The Truck Further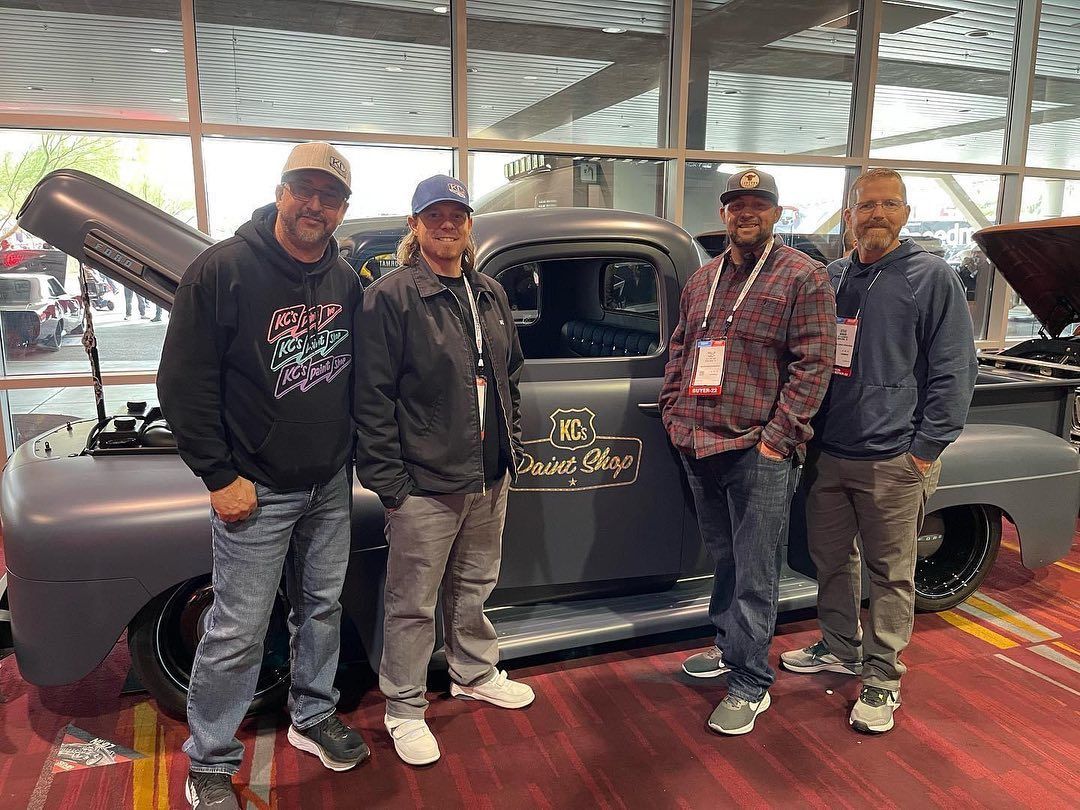 If you check out KC Mathieu's Instagram page, for his KC Paint Shop business, you will see plenty of images and videos of the truck on show at SEMA 2022 and in the workshop as well. It's certainly quite a bit different to what Ford would have envisioned for the truck when it left their factory way back in 1948, and it was surely one of the most spectacular builds on show at SEMA this year. We know just how good Mathieu and his team are at these builds, and this is without a doubt one of the best ones we have ever seen from them.
Sources: JC Fernandez YouTube Channel, KC Paint Shop Instagram Page
https://www.hotcars.com/kc-mathieus-new-ford-f1-truck-has-some-bad-intentions/