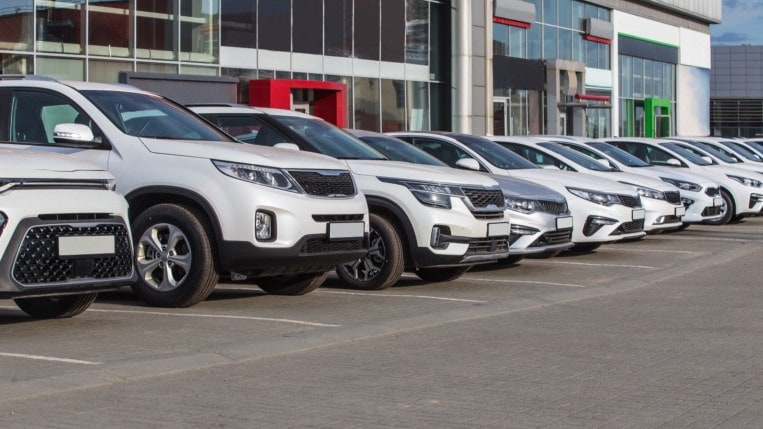 Well, that was brief. New car prices are back on the rise after dropping last month. The average price paid for a new vehicle in the United States in October 2022 was $48,281, just a breath below the record of $48,301 set in August.
October prices rose 0.2% ($187) month over month from September and were up 3.8% ($1,775) year over year from October of last year.
October marks a record 17th consecutive month that the average new car buyer has paid over sticker price.
Non-Luxury Brands Saw Some Price Breaks
Most non-luxury brands saw their prices decline or hold steady in October. Honda, Hyundai, and Kia pulled the numbers up, selling most cars for between 4% and 8% over sticker price. Buick gave shoppers the best deals, charging 1% or more below the manufacturer's suggested retail price (MSRP).
"The sales and transaction data from October clearly indicates that there are plenty of flush-with-cash buyers with strong credit still in the market and paying top dollar for new vehicles," said Rebecca Rydzewski, research manager of economic and industry insights for Cox Automotive. "Automakers and dealers continue to hold back on incentives as well. In all, inventory is improving, but prices remain stubbornly high."
Cox Automotive is the parent company of Kelley Blue Book.
Americans Still Buying Luxury Cars
In all, 17.8% of new car sales in October were luxury cars – not quite a record, but not far from it. That comes even as economists warn of a possible recession and the Federal Reserve works to raise interest rates.
In October, the average luxury buyer paid $66,645 for a new vehicle, up $331 from September. Buyers continue to pay more than MSRP for new luxury vehicles, although prices are trending closer to or below sticker prices in some luxury segments.
Luxury shoppers can still find better deals at some sales lots than others. BMW and Porsche sold most cars for 3% to 5.5% over sticker last month. Acura, Cadillac, and Mercedes-Benz all sold for 1% or more below MSRP.
Electric Car Prices Fell
Surprisingly, electric cars grew more affordable in October. The average electric vehicle (EV) sold for $2,286 less than in September. That's still 7% higher than a year ago.
The average new EV price was $64,249, according to Kelley Blue Book estimates, well above the industry average and aligning more with luxury prices versus mainstream prices.
https://www.kbb.com/car-news/new-car-prices-nearing-all-time-high-again/