The all-aluminum chopper built by Germany's Wannabe-Choppers is like no other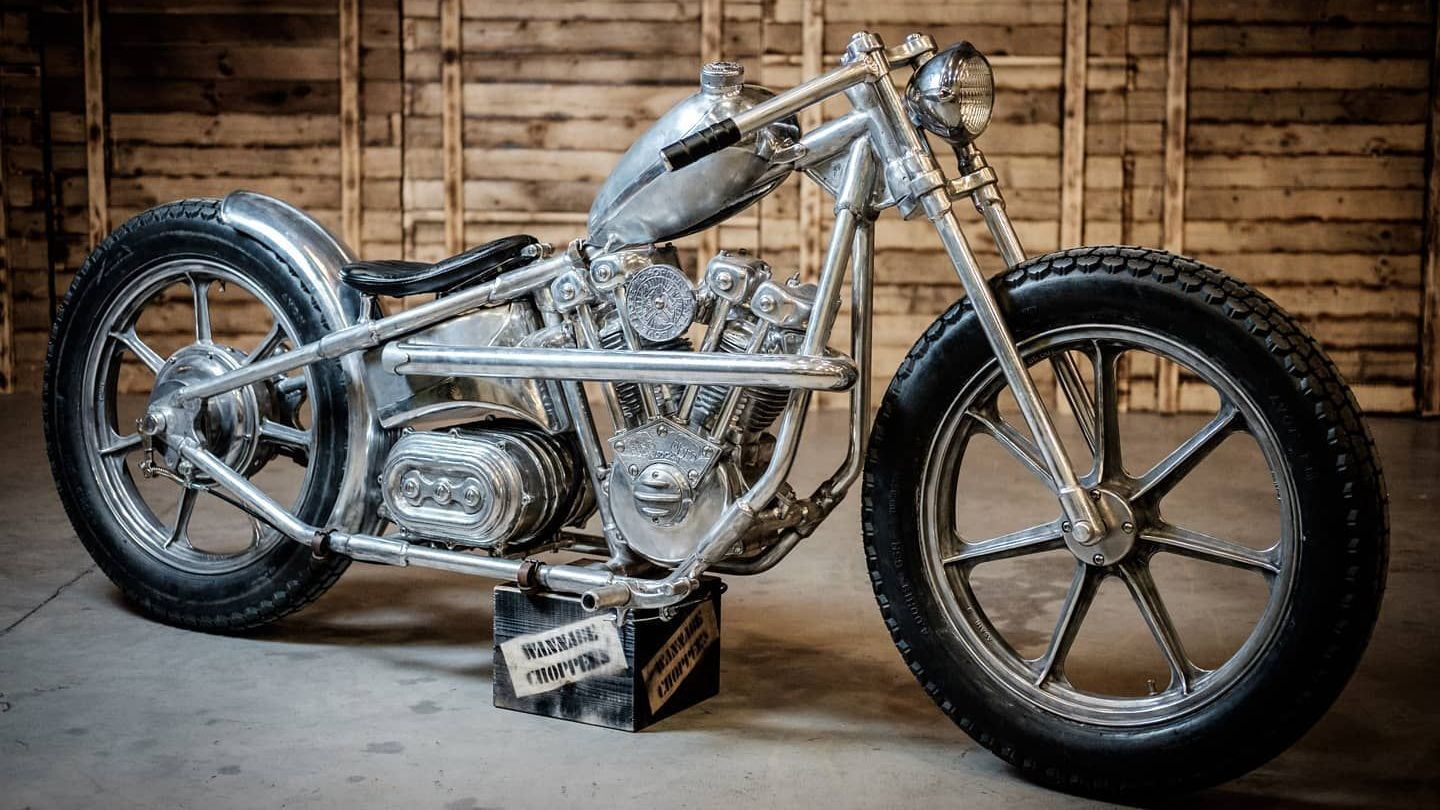 If this is how the future for electric cruisers is, we're not complaining one bit
The custom motorcycle scene is impressive for a lot of reasons, but our favorite aspect is that it lets unimaginable ideas (read: motorcycles) come to life. Germany's Wannabe-Choppers also had a similar idea in mind when Ricky (the founder) wanted to build an all-aluminum hardtail cruiser motorcycle from scratch. Though this doesn't sound too absurd, the catch was it had to boast an electric powertrain, making it perhaps the only electric Hardtail cruiser in the world. Come 2022, the shop has finally achieved this feat, and here's everything you need to know about this extravagant piece of electrifying art.
RELATED: This 1967 Honda Cruiser With An Electric Heart Is A Picture-Perfect Modern Resto Job
The Electric Hardtail Cruiser Looks Familiar But Has Many Surprises Lurking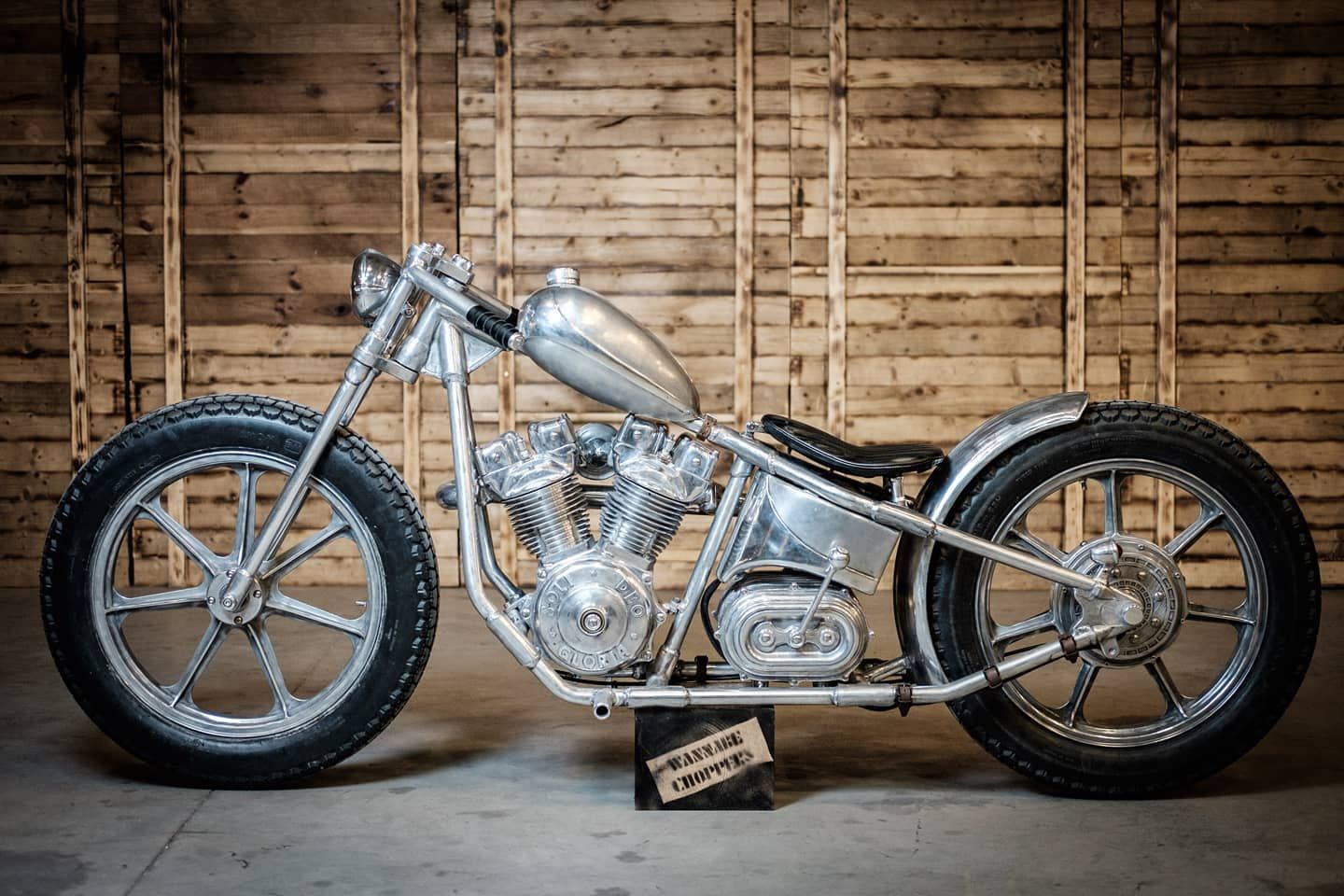 There's barely any evidence of the electric nature of this chopper
Ricky had a clear vision for the cruiser, and he wanted it to blend in seamlessly with gas-powered choppers. As a result, you can find anything and everything a normal chopper would have, even including the engine. Yes, Ricky has carved out a mock aluminum V-twin engine and slotted it between the self-built aluminum chassis (shaped similar to Harley-Davidson's most iconic cruiser, the Knucklehead). This couples up with a faux gearbox, a straight pipe, and a jockey gear shifter, all of which make it do exactly as aimed – blend in seamlessly.
RELATED: Is This A Future Harley-Davidson Electric Cruiser? It Sure Deserves To Be!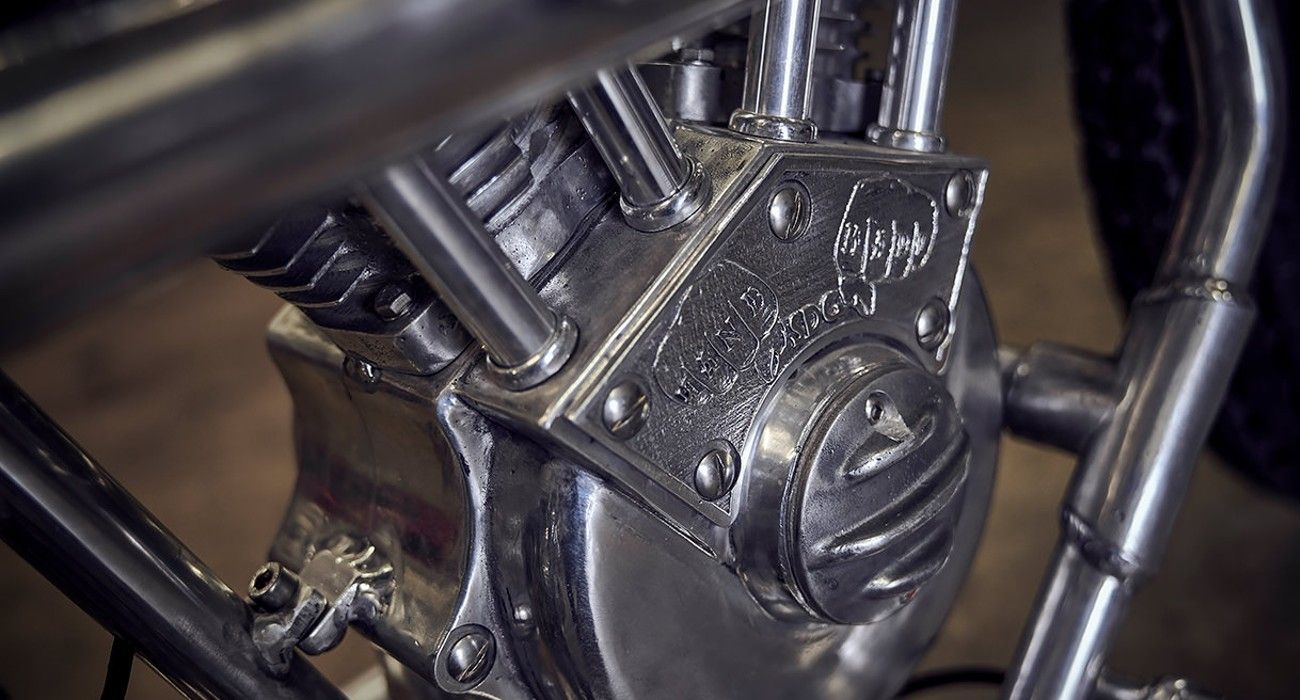 What you're looking at is a mock V-twin engine that can be tweaked to house extra batteries
But if this is all built to mock, then what powers the cruiser? Well, look closely at the rear and you can spot a sly hub motor in action. The 2.4kW motor is powered by 24 lithium-ion battery cells under the solo seat while the controllers and throttle converter sit inside the "gearbox." Oh, and the jockey shifter isn't just a cool touch, it doubles up as an on-off switch.
The garage has shed no light on performance numbers, though, and you shouldn't have high hopes from such a small motor either. Elsewhere, the electric cruiser misses out on any suspension whatsoever and rolls on Kawasaki-borrowed 19-inch five-spoke wheels, with only a rear drum brake to help shed speed. Finally, the finishing touches comprise a one-up leather saddle and swooped handlebars that guarantee a chopper-like riding triangle. Its low 175-pound weight further ensures a crisp riding experience.
Can You Buy This Electric Hardtail Cruiser?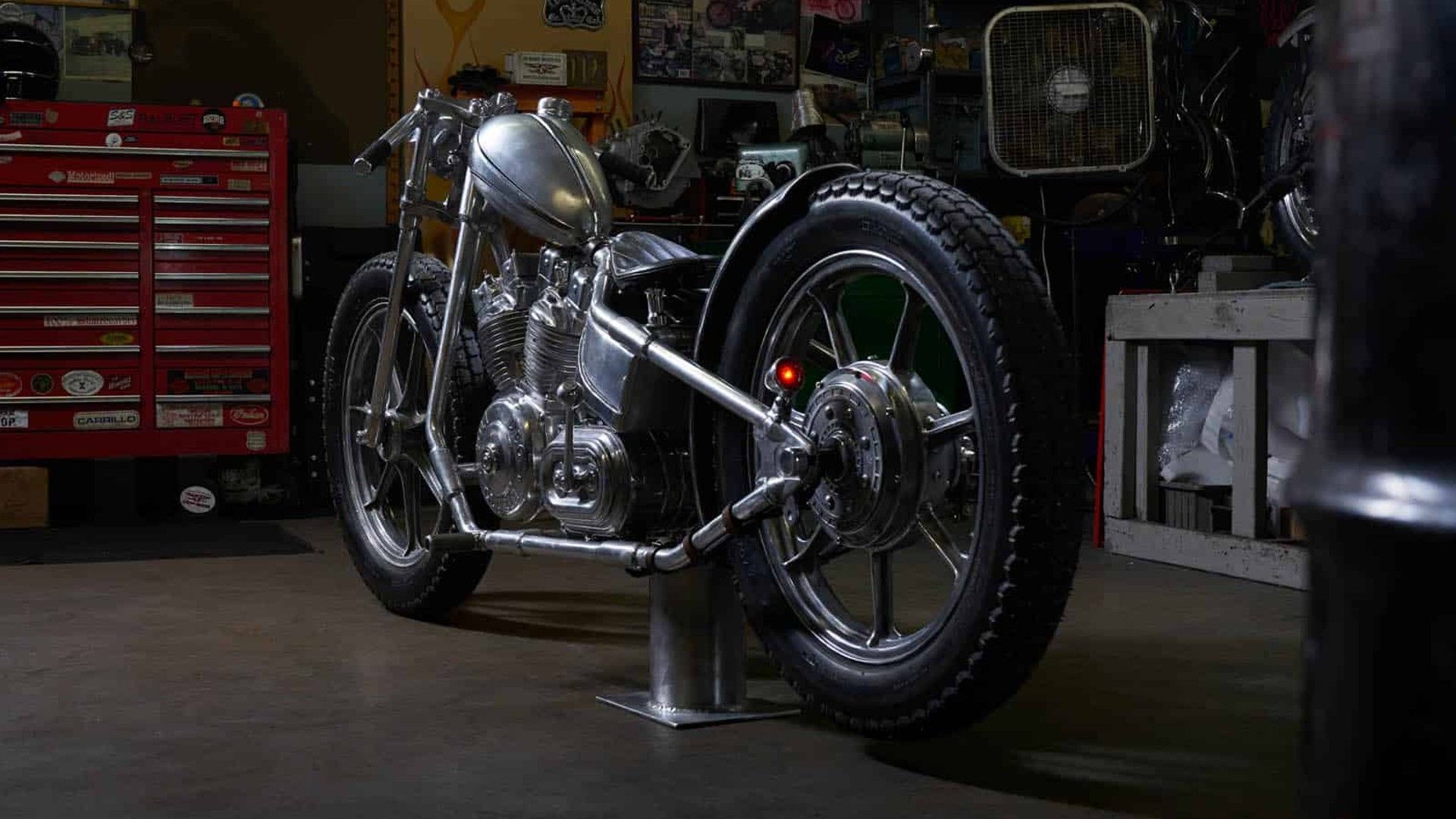 There's no suspension here, and even the brakes comprise only a single drum unit
Considering this was Ricky's dream project (of sorts), you wouldn't expect it to feature a "for sale" card. But lucky for you, it does. Ricky needs space and resources for its next project (we can't wait to see it) so he's put this one up for sale. You can get in touch with the garage for more details and discuss pricing. Plus, Ricky once dismantled this and brought it to America on a flight, so freight won't be a problem either.
https://www.topspeed.com/this-gorgeous-custom-cruiser-is-perhaps-the-only-electric-hardtail-in-the-world/