After going across the globe looking for the best custom-built ride, Hot Wheels has announced the winner of its 2022 Legends Tour. The results were declared on a virtual Global Grand Finale on Jay Leno's garage. A 1992 Autozam Scrum, named the "Texas Toot" and modified into a giant monster truck, grabbed the top spot. Apart from inducting it into the Garage Of Legends, Hot Wheels will also make 1:64 die-cast models of this one-of-a-kind build.
A total of ten finalists were picked from around the world for the Global Grand Finale of the 2022 Hot Wheels Legends Tour. Each of these builds was a truly spectacular creation on its own. Texas Toot, made by Craig Meaux in his garage, is the first truck to win the title in this competition's history and make it to Garage Of Legends.
Related: Here Are The 10 Most Expensive Hot Wheels Cars
This Year's Legends Tour Had Some Truly Insane Builds
The judges, including Jay Leno, had a tough time picking the winner out of the top ten finalists as the list had some genuinely spectacular custom-built rides. Apart from the Texas Toot, there were three other entries from the United States alone, with the rest being from different parts of the globe.
A competition such as the Hot Wheels Legends Tour would be incomplete without an insane hot road based on the iconic Volkswagen Beetle. And the "Hammerhead" perfectly fits the memo. It was made by a father and son duo from Atlanta, and apart from its insane bodywork, it packs in a five-cylinder, turbocharged engine from a Volvo V70.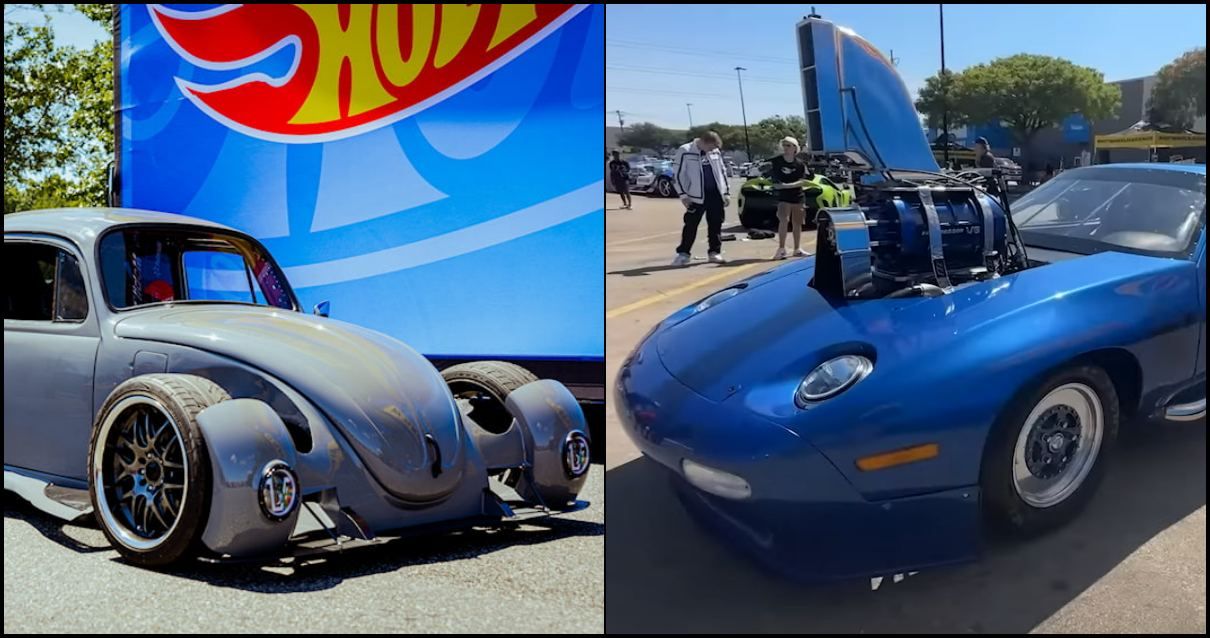 Another mind-blowing build among the top ten finalists was a dragster based on a 1978 Porsche 928. Made by an insurance agent from Dallas, Texas, who worked on the car all by himself, it is named the 'Blue Shark" and has a massive supercharger sticking out from its hood. The supercharger is strapped to a 572 cu-in V8 that puts out 3,000 horsepower.
Flying the flag for vintage American cars was a 1931 Dodge Rat Rod made by a family from Detroit. The vehicle is entirely hand made gets a 5.9-liter Cummins straight-six diesel engine with two turbochargers. Though its interior is made from materials found in flea markets, the attention to detail is quite spectacular. What's even more interesting is that the family uses this Rat Rod occasionally, and it has 18,000 miles on it.
The top ten finalists of the 2022 Hot Wheels Legends Tour also had a couple of entries from South Asian countries. From Malaysia came a unique entry that's made by bolting the rear end of a Volkswagen Beetle to the front end of an iconic Transporter (T1). Though it didn't win, it is for sure the cutest one of the lot.
Representing Indonesia was a 2015 Proton Suprima S with a custom wide-body kit and a massive rear spoiler. And from Japan came a slammed Toyota Hilux with a rad paint job and a V8 under its hood.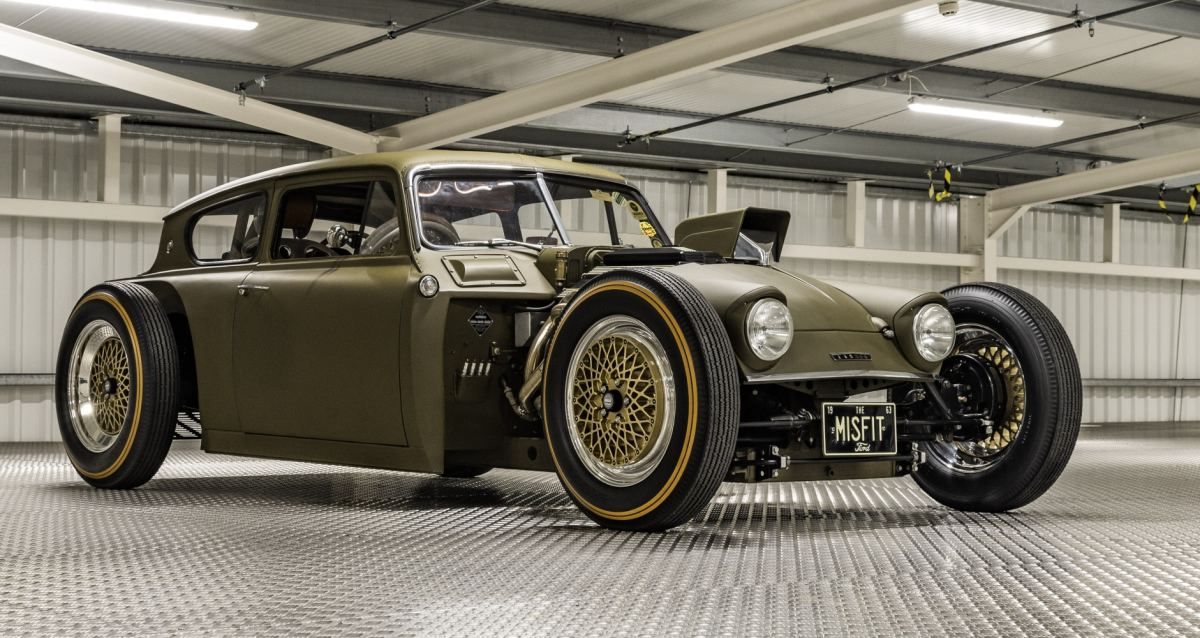 Britain's entry into this year's Legends Tour came in the form of a 1963 Ford Anglia, which its owner has modified into a shockingly cool hot rod. Called the "Misfit," this unique build has a stealth dark green paint job and a supercharged engine from a BMW E30.
Representing Mexico at the 2022 Legends Tour was a 2009 Dodge Charger SRT8 wearing the look of a 1971 Plymouth Duster. This stunning build combined two iconic MOPAR models into one fantastic machine. Named the "Pheonix," this hides a 495 horsepower HEMI engine under its hood.
Completing the list was the Raptor Buggy from New Zealand, which interestingly came with a rotary engine. Though it's not much of a looker, it packs many off-road upgrades, making it a unique entry in this year's Legends Tour.
Related: This Unbelievable Hot Wheels Collection Is Worth $1 Million
The Texas Toot Takes The Title Of 2022 Hot Wheels Legends Tour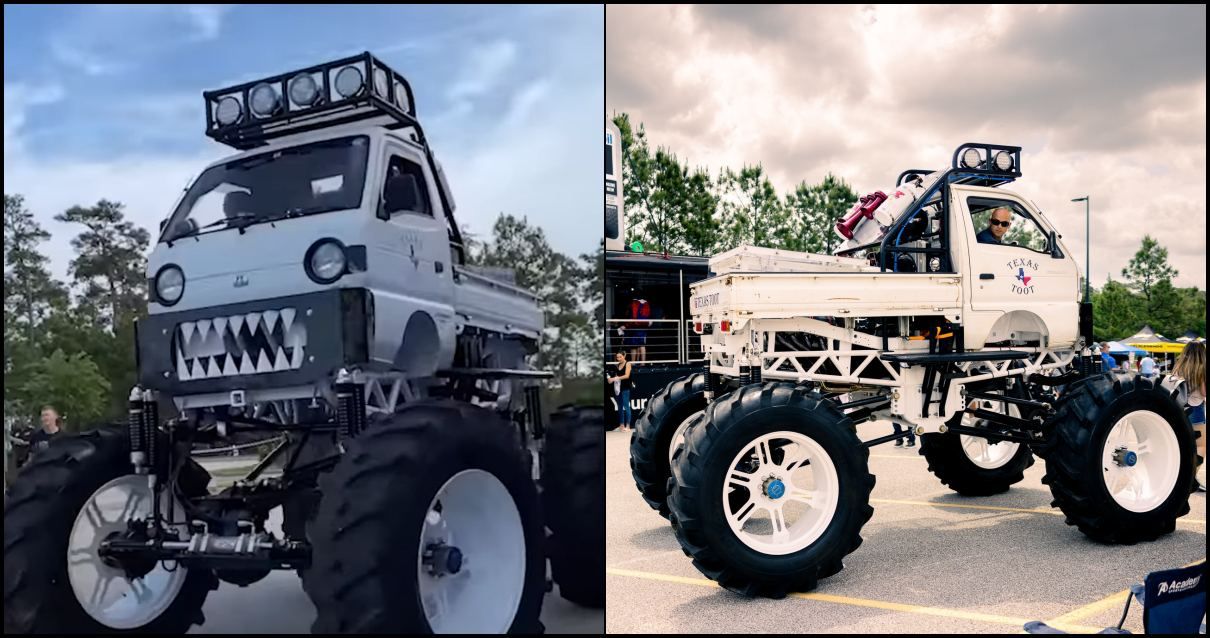 While all the custom-built vehicles participating in the Hot Wheels 2022 Legend Tour were quite cool, there could only be one winner. And for this year, it was the "Texas Toot," based on a 1992 Autozam Scrum micro truck. Craig Meaux, the man behind this insane monster truck, has done a tonne of modifications to the original import, which was made to meet the strict Kei regulations in Japan.
The cute micro truck now comes with a big-block 454 cu-in Chevrolet V8 engine, a massive custom-fabricated five-foot hydraulic lift kit, a TH400 transmission, a 12-inch drop reverse rotation FTI transfer case, and 250 shot nitrous kit. It also gets enormous 30-inch wheels wrapped in tractor tires and, believe it or not, a train horn. Well, everything is big in Texas, as Jay Leno rightly called this beast a "Superhero" truck.
Craig Meaux, who didn't have any previous experience in vehicle fabrication, was quite excited to hear the news of his winning and said that it was "a dream come true." Texas Toot is not just a show car but a working machine and Meaux plans to enjoy it to the max by taking it to participate in burnout competitions.
Source: Hot Wheels
https://www.hotcars.com/autozam-scrum-kei-car-truck-winner-hot-wheels-legends-tour-2022/